It all changed when I realised that I was responsible for what came next.
Like most people, I have spent most of my life in survival mode. I was fairly average. I was intelligent, but no genius. I was seeking a better life, or, rather, one where I was financially stable; and I thought that this would make me happy. I thought that life would be better when we owned our own house, and then I thought we would be happier if we owned our own restaurant, and so on down the path of "I'll be happy when…". I was always seeking something, keeping myself busy, helping others, saving the world. Little did I know, I had everything I needed to be happy right there in my head, heart and hands, and I was just too afraid of having a close look at the here and now.
When I look back I can see that I simply wasn't ready to face myself. I had lived through so much trauma without realising that this is what it was, that looking at myself was simply too confronting. Now, don't get me wrong…I was loved, clothed, fed and sheltered. The trauma was relatively small in the great scheme of things. The thing is, my little brain didn't compare this level of neglect to that of children in third world or war-torn countries. It just entered survival mode to keep me safe. And it stayed there for many years, unbeknownst to me. And in some ways this just led to further trauma. Like a mouse on the treadmill, running from the trauma, creating a cycle of more trauma. It was bloody exhausting! No wonder i was always so tired!
Now, I have to spend a moment here, just listing a few of the things that I classify as "trauma", mostly because I still have a tendency to play them down. I must list these things for myself every now and then, if only to validate my own experiences. The lovely thing is, I no longer feel emotionally attached to the experiences, so listing them doesn't hurt me.
To summarise, my experiences were common to many children coming from broken families and very young parents. One of the most valuable things that I learned in recent times is that only hurt people hurt people. No-one who ever hurt me did it knowingly. They were all just doing the best that they could do with the knowledge and the tools that they had at that time. There were a few step-fathers in my life, some of whom were positive role models for my brother and myself. There was a little neglect and abuse, and witnessing of the same towards the people I felt responsible for. There has been a reversal of roles, a misplaced sense that I was responsible for my mother's well-being and happiness. There was my Dad coming and going from my world when I wanted nothing more than to be with him every day. There was the brutal rape and murder of a friend at my cousin's 16th birthday party, deaths of other friends due to car accidents, drug overdoses, suicides and fires. There was having children at a young age (21 – just young in my eyes), and trying to play the part of adult and mother to three children when my own emotional growth and development had been so impeded that I was still a child on the inside. Throughout all of this I became a practitioner of herbal medicine, started my own award winning business creating herbal tea blends and natural skincare, helped my husband to run restaurants, ran school canteens, volunteered for charities, went to uni to study teaching whilst working 3 jobs and maintaining ridiculously high GPA, all while raising three children. I landed a "targeted grad" position, and then faced the biggest battle of my life.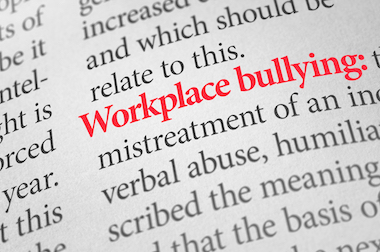 The principal of my new school decided quite quickly that she didn't like me after I was forced to speak up about something that was happening that was against moral, ethical, and procedural standards. From that point on she proceeded to manipulate me in any way possible. I did not think it possible that I could ever be the victim of workplace bullying, and it took me a long time to accept that this was what was happening. I fought against it for years, putting in formal complaints, communicating concerns to the Department of Education, and working with the Union. I was not the first person this "leader" had targeted, and I would not be the last. Finally, after exhausting every possible avenue for escape, I accepted a temporary teaching role at another school.
Throughout this time I went through a rollercoaster of emotions, and I look back and have no idea how I lasted so long, either for my own or my family's sake. There did come a point, however, when I made a sudden decision to do something for myself. It was a small thing. A one-day yoga retreat organised by a dear friend, @fyonacoulton. I had rarely valued myself enough to invest money in my self-care, and I am not sure what overcame me that day, but it was the start of something big. The instructor heard some of my story, and I was obviously so completely overtaken by my situation, allowing this one person to have control over every part of my life, that she spent some time chatting to me over lunch. She suggested I have a listen to the podcast, "Subconscious Mind Mastery". I took her advice. At first I thought it was a little "woo-woo" for me, but gradually I started seeing evidence that I could possibly be responsible for creating my own destiny. I guess this is what gave me the strength to remove myself from that workplace.
Once I started at the new school, I was overwhelmed by how wonderful and humane the principal was. The gripes and complaints of staff in that environment seemed so unimportant and petty to me that I would come home laughing to my husband about the things they felt worthy of complaint. Of course, over time, I understood that these things are relevant only to your own experiences, just as my traumas seemed small to me compared to those of others over the world.
Something else happened in my new environment, though. Once I felt safe and secure, I suddenly, and without warning, fell apart.
It was when I woke up in a hotel one morning, down in Sydney for a regular Union event, that I started having thoughts of suicide. I knew that everyone I loved would be sad for a while, but that they would all be okay in the end, and, actually, they would probably be better off if they were free of my own limitations. I thought about how I could do it, and then, once I really registered that I was having suicidal thoughts, I sent my husband a message. It pushed me into getting myself into therapy, and the healing process began.
One of the most valuable things that I did in my time with William, a very special therapist, was homework involving writing a letter to my younger self, promising her that I would never allow anyone to treat her badly again. I vowed to do whatever I had to do to protect her, and I stepped into my "adult". I learned my first lesson about self-compassion, and finally understood that "self care" meant more than long baths and massages.
I reached a point where I felt that I had gotten all that I could get out of my therapy sessions, and wanted to learn more about the process of healing myself. I was hungry to get to know myself, now that I had a new understanding of who I was. I was 43 years old.
Fate threw herself into my path in the form of @caseywarwick. I had just joined Balance gym, and Casey was assigned to me for the complimentary session with a PT. As we finished our session, I mentioned that I was not likely to book in for more PT sessions, because I knew that I needed to fix my thought patterns more than I needed to fix my body. After a lifetime of eating disorders and issues with body image, I was ready to let it go and learn to like myself. "Love" for myself was not part of my vernacular at that point. Casey mentioned that she was also an NLP (Neuro-linguistic programming) therapist, and had some self-improvement programs. She said that she would send me more information, but there was no big sell there. It was almost all I could think about for days, and I eventually chased her up and asked for more information about her packages.
I never thought for a second that I would take on a "life coach". I used to have a private giggle at people who did that. I knew my husband would think I was going mad, and I was really not into spending money on something like this. And yet, everything that I read about in the program made me think it was exactly what I needed, and so I jumped in!
In the first 6 weeks, as part of a group, I learned so much about myself and where my patterns came from that I couldn't possible leave it there. I embarked on a personal program for another 12 weeks after that, and I grew exponentially. I increasingly experienced this sense of calm and joy that I had never known was possible. I forgave everyone who had ever hurt me, I faced my demons (well, some of them – there are still many more I've yet to meet), and sat with the ugly and uncomfortable things about myself. Most importantly, I forgave myself for everything that I was not comfortable with and I took responsibility for my actions. The relief that comes with realising that we are the only ones who can be help accountable for our own happiness is inexplicable.
My journey is not over. Far from it. I am certain that I am still at the beginning of the process. I consume wisdom and knowledge like they are food for the starving, and I find teachers every day. Apart from these early therapists, there are the dear friends who fill my cup. I read books and listen to podcasts by people like Brene Brown, Dr Joe Dispenza, Oprah Winfrey, and Hugh van Cuylenburg. I soak up the conversations that people like Oprah and Russell Brand have with the world's most fascinating and inspirational people, and I have learnt to live in this moment. I can no longer say "I'll be happier when…", because now I know that this moment is all I really have. I still get angry, and I occasionally behave in a way that doesn't sit right with me. Now, though, when I make a mistake and overreact, or snap at someone, I own it. I don't beat myself up about it – I assess the scenario and look at what led me to that reaction, and I cut myself some slack. Kindness has always been important to me, but now I realise that in order to be kindest to others, I must first be kind to myself.
Now I just want to share my experiences with everyone! I want the people I love to feel the joy that I feel. I can be impatient and frustrated, knowing that I can't make anyone else happy, but I have to have faith that they will come to a similar point in their journey and make the leap themselves.
Now, knowing that I can learn something from everyone I meet, I want to hear your stories! Where are you at on your journey? Who do you turn to for guidance? I have opened up my blog now, not just limiting it to how my journey is linked to teaching, but how it links to everything! These are conversation topics that open our hearts and make us bigger, and the more that we talk about them, the happier we will be as a society.
I have so much more to write, about so many topics, but I am excited to have made a start. I seek all of those whose hearts are humming with the joy of their human experiences. You can help me grow, and perhaps I have something to give as well. What books should I read? Are there podcasts I should listen to?
I am waiting to hear from you.